J. David Russell Golf Tournament
THANK YOU to everyone who played a part in helping make this year's
J. David Russell Golf Tournament a wonderful success!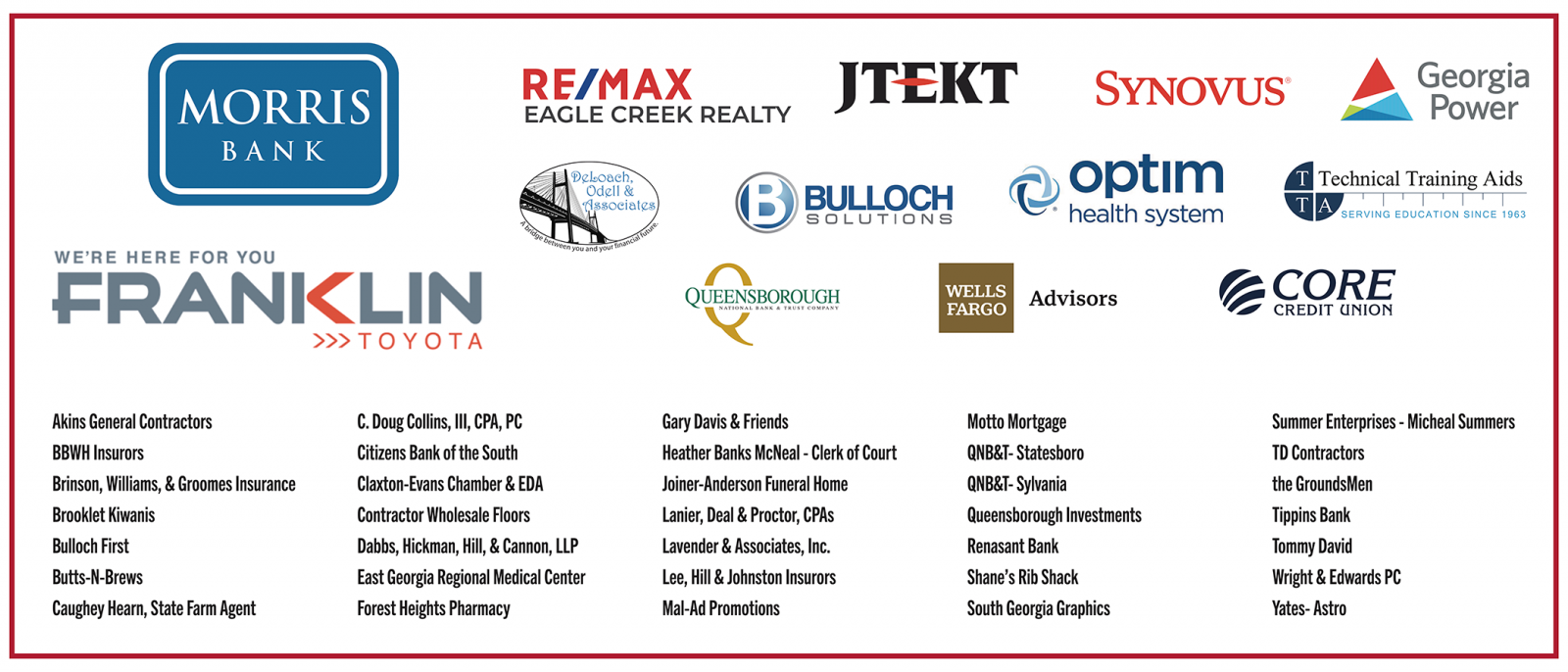 Your generous contributions and participation help ensure the success of our students
enrolled in our Adult Education Program. Each year's proceeds are used to help cover the costs of the
GED exam for qualifying students, and to provide Integrated Education and Training (IET) opportunities.
---

22 Teams Competed in the Annual Golf Tournament to Raise Funds for Adult Literacy this Year.
The tournament's first-place net total winners were from Morris Bank and consisted of golfers Cliff Wildes, Greg Olliff, Rhett Polk, and Cannon DeLoach. The first-place gross total winners were from Franklin Toyota and consisted of golfers Kyle Sherfesee, Kaleb Smith, Dirk Graham, and Buddy Jones. The "Longest Drive" winner was Scott Odell, and Dirk Graham won the "Closest to the Pin" contest. Read more about this year's tournament here.
Pictured left to right: Rhett Polk, Cliff Wildes, Greg Olliff & Cannon Deloach
Click here to view photos from the
2022 Ogeechee Technnical College & J. David Russell Golf Tournament