Cybersecurity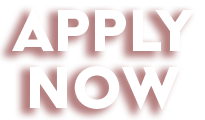 Why Cybersecurity?
Businesses, industries, government and educational entities, and private citizens are at risk for cyber-attacks from hackers and others who seek to access private information electronically. In just six semesters, the new cybersecurity program prepares students for a career in helping protect individuals and organizations from the damage that comes from these breaches in internet security.
---
Top Careers
Information Security Analyst

Information Systems Security Manager

Network Security Analyst
Associate Degree
Diploma
Certificate
In-Person
Online
Day Class
Program Purpose Statement
The mission of the Cybersecurity program is to train and enable students who have an interest in defending systems and software to gain the skills required to work as an Information Security Analyst or Computer System Analyst.