Alumni Spotlight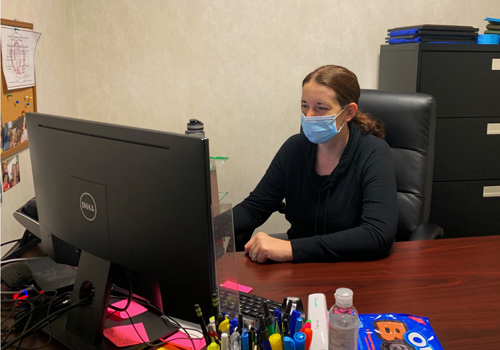 Rebecca Relyea
Radiologic Science Graduate
New assistant professor of Radiologic Sciences Rebecca Relyea joined campus this fall as part of MCLA's push to expand the radiologic sciences program that it brought over from Southern Vermont College in spring 2019 when that school closed.
"We want to bring more awareness that the program is here to get more students in the door. I know it's been hard with COVID and the program being fairly new to the school," said Rebecca Relyea in an interview with The Beacon.
Relyea, assistant professor of Radiologic Sciences, has a bachelor's degree in teaching from the College of Saint Rose, an associate degree in Radiologic Sciences from Ogeechee Technical College in Statesboro, Ga. where she graduated top of her class, and a master's degree from Excelsior College.
---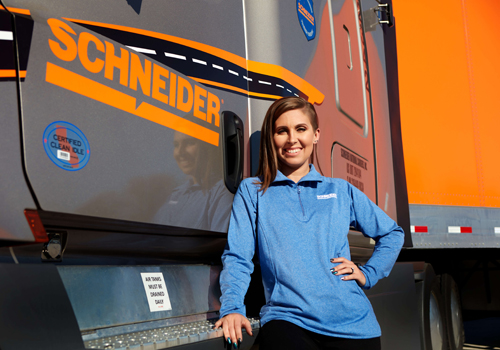 Kayleigh McCall
Commercial Truck Driving Graduate
As a wife, mother of four children, truck driver and training engineer, KayLeigh McCall, wears many hats. Despite having so much to juggle, KayLeigh brings tenacity, resiliency and passion to her job every day, making her an asset to the Schneider team. This made KayLeigh the perfect fit for Schneider's 2021 Featured Female Truck Driver role.
KayLeigh received her Class B CDL in 2015 after working as a pastry chef for many years and feeling burnout in her job. She then drove a school bus for two years before obtaining her Class A CDL in 2017.
After driving a mixer truck for a concrete construction business for three years, KayLeigh joined Schneider in August of 2020.
Throughout this journey, KayLeigh discovered her passion for truck driving.
"I love everything about it," KayLeigh said. "It's empowering. When I got my CDLs, I was in a rough place, and I needed something to help me feel better about me, to empower myself. And so, this has done it."