Practical Nursing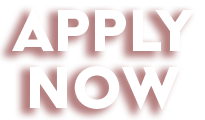 Why Practical Nursing?
The Practical Nursing program at Ogeechee Tech prepares graduates to provide quality patient care through academic and occupational knowledge attained throughout their program of study. US Bureau of Labor statistics project an estimated 117,000 new jobs in this field by 2024.
---
Top Careers
Licensed Practical Nurse

Nurse Aide

Home Health Aide
In-Person
Online
Day Class
Program Purpose Statement
Practical Nursing
The mission of the Ogeechee Technical College Practical Nursing Program is to provide quality nursing education to prepare competent, compassionate, and safe nurses that provide high quality patient-centered care in collaboration with the healthcare team in a global setting. In harmony with the college's mission, the purpose of the nursing program is to provide a supportive learning environment which encourages community service, personal growth, and continuing education.

Program Goals
Prepare students with the knowledge, skills, values, and abilities to become contributing members of the healthcare team and community, rendering direct patient care as beginning nurses in a variety of healthcare settings.
Prepare students who demonstrate personal growth and professional behavior, and have respect for human rights, social justice, and dignity of all individuals.
Prepare individuals to engage in lifelong learning and pass the NCLEX-PN exam.
End of Program Student Learning Outcomes
Apply critical thinking skills and integrate evidence-based practice to provide safe, quality care.
Collaborate professionally with members of the interdisciplinary team to achieve high-quality, cost-effective patient care, and improve the health of patients of the illness/wellness continuum.
Practice relationship-centered care by exhibiting caring, therapeutic relationships with patients, families, and communities.
Employ information technology to communicate, manage knowledge, prevent errors, and support decision making.
Nurse Aide Certificate
The Nurse Aide program provides academic foundations for diploma level health programs. Students gain skills in communications, mathematics, and human relations, as well as technical fundamentals. Students are trained in the underlying fundamentals of health care delivery and are prepared for entry-level employment and subsequent upward mobility.