Medical Assisting Program at OTC Ranked #3 in State
Posted on Apr 06, 2022 at 17:30 PM
---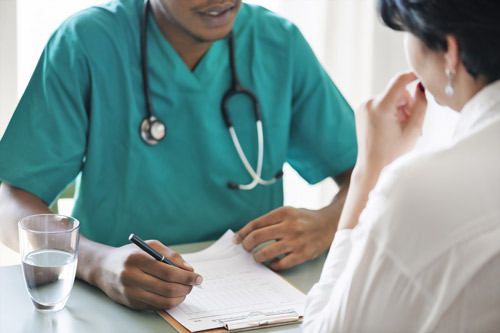 The Medical Assisting Program at Ogeechee Technical College has been ranked third out of 41 schools that offer Medical Assisting Programs in the state of Georgia for 2022 by MedicalAssistantAdvice.com.

This is the fourth consecutive year that the Medical Assisting Program at Ogeechee Tech has been ranked in the top 4. The rankings are based on a combination of the ranking sites editorial staff ratings, graduation rate, average net price, admission rate, full-time retention rate, and total number of students enrolled in the program.

"Medical Assisting is a great field to enter right now due to job demand. There is a significant need for Medical Assistants across the country and most of our students are employed as soon as they finish their clinicals," said Michelle Odom, Medical Assisting Program Director.

The Medical Assisting Program prepares students for employment in today's medical offices. Additionally, the program provides opportunities to upgrade present knowledge and skills or to retrain in the areas of medical assisting. Graduates of the program receive a Medical Assisting diploma and are required to sit for the national AAMA certification examination.

"The AAMA certification is a national exam that allows graduates to be employed all throughout the country," said Mallorie Morris, Medical Assisting Instructor. "Not only are there a variety of practices you can work in, but it's an incredibly rewarding career as you get to build relationships with your patients."

For more information about the Medical Assisting Program at Ogeechee Technical College, please visit www.ogeecheetech.edu/MAST.

About Ogeechee Technical College:
Ogeechee Technical College (OTC) is a unit of the Technical College System of Georgia. OTC provides student‐centered academic and occupational programs and support services at the associate degree, diploma, and certificate levels. OTC utilizes traditional and distance education methodologies in state-of-the-art facilities while supporting adult education, continuing education, and customized business and industry workforce training. Visit www.ogeecheetech.edu for more information.
---
Contact Information
Sean Payne
Executive Director for Public Relations & Marketing
912.871.8559 | spayne@ogeecheetech.edu
---
Categories:
Medical Assisting
Programs
Press Releases
---