Medical Assisting Program Granted Continuing Accreditation
Posted on Oct 26, 2023 at 15:06 PM
---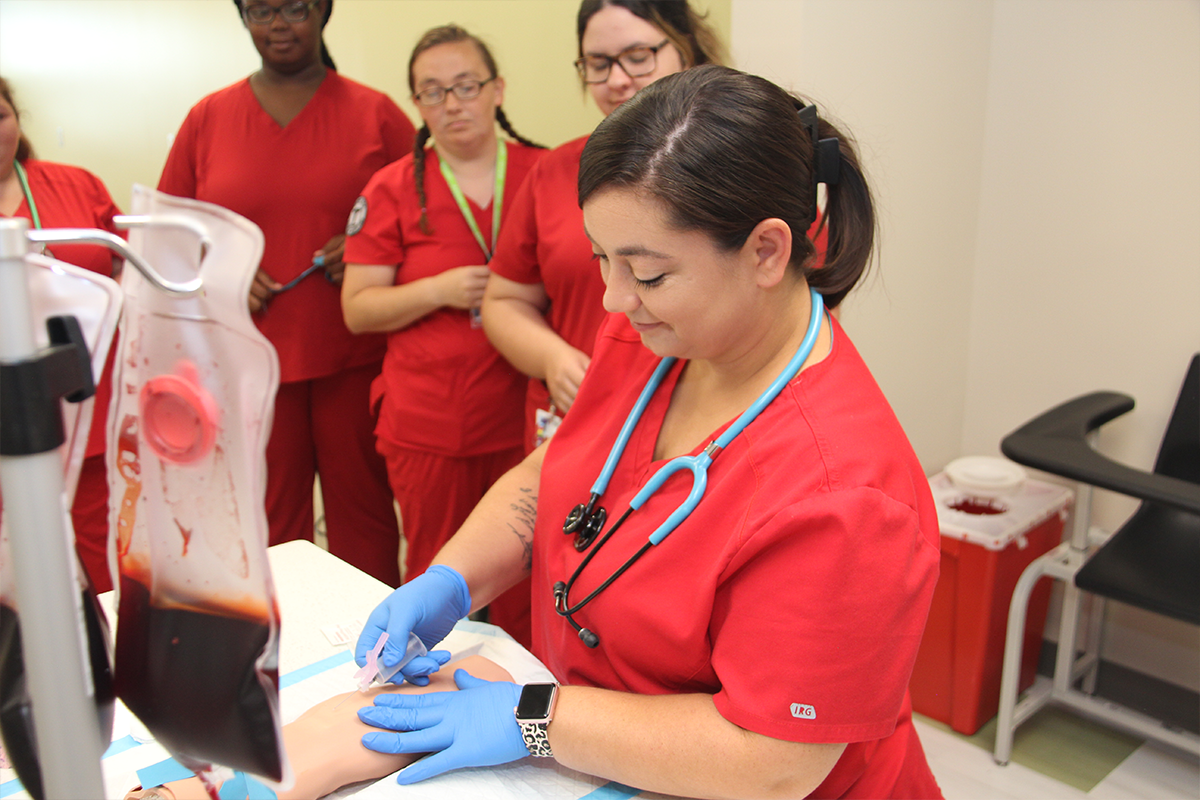 Ogeechee Technical College's Medical Assisting program was found to be in compliance with accreditation standards and guidelines and were granted continuing accreditation by the Commission on Accreditation of Allied Health Education Programs (CAAHEP) upon the recommendation of the Medical Assisting Education Review Board (MAERB). The Medical Assisting program has been granted continuing accreditation for 9 years.
"Accreditation is a critical process for every academic program, for us it ensures that the education being provided to the Medical Assisting students meets a certain set of standards for quality and completeness," said Michelle Odom, Medical Assisting program director. "This was my teams first accreditation visit, and I couldn't be prouder of our perfect review. It is a daunting task, and we are grateful for our partners in Academic Affairs and Institutional Effectiveness."
The Medical Assisting Education Review Board (MAERB) is a Committee on Accreditation (CoA) for the Commission on Accreditation for Allied Health Education Programs (CAAHEP). As a CoA of CAAHEP, MAERB performs the everyday work of accreditation for medical assisting education programs: setting up and conducting site visits, organizing, and reviewing annual reports for compliance with established outcome thresholds, providing workshops, resources, and training for programs and site surveyors; and submitting recommendations for CAAHEP Board Action.
About Ogeechee Technical College:
Ogeechee Technical College (OTC) is a unit of the Technical College System of Georgia. OTC provides student‐centered academic and occupational programs and support services at the associate degree, diploma, and certificate levels. OTC utilizes traditional and distance education methodologies in state-of-the-art facilities while supporting adult education, continuing education, and customized business and industry workforce training. Visit www.ogeecheetech.edu for more information.
---
Contact Information
Sean Payne
Executive Director for Public Relations & Marketing
912.871.8559 | spayne@ogeecheetech.edu
---
Categories:
Medical Assisting
Press Releases
---