Open House Caps National Veterinary Technician Week at OTC
Posted on Nov 08, 2022 at 9:11 AM
---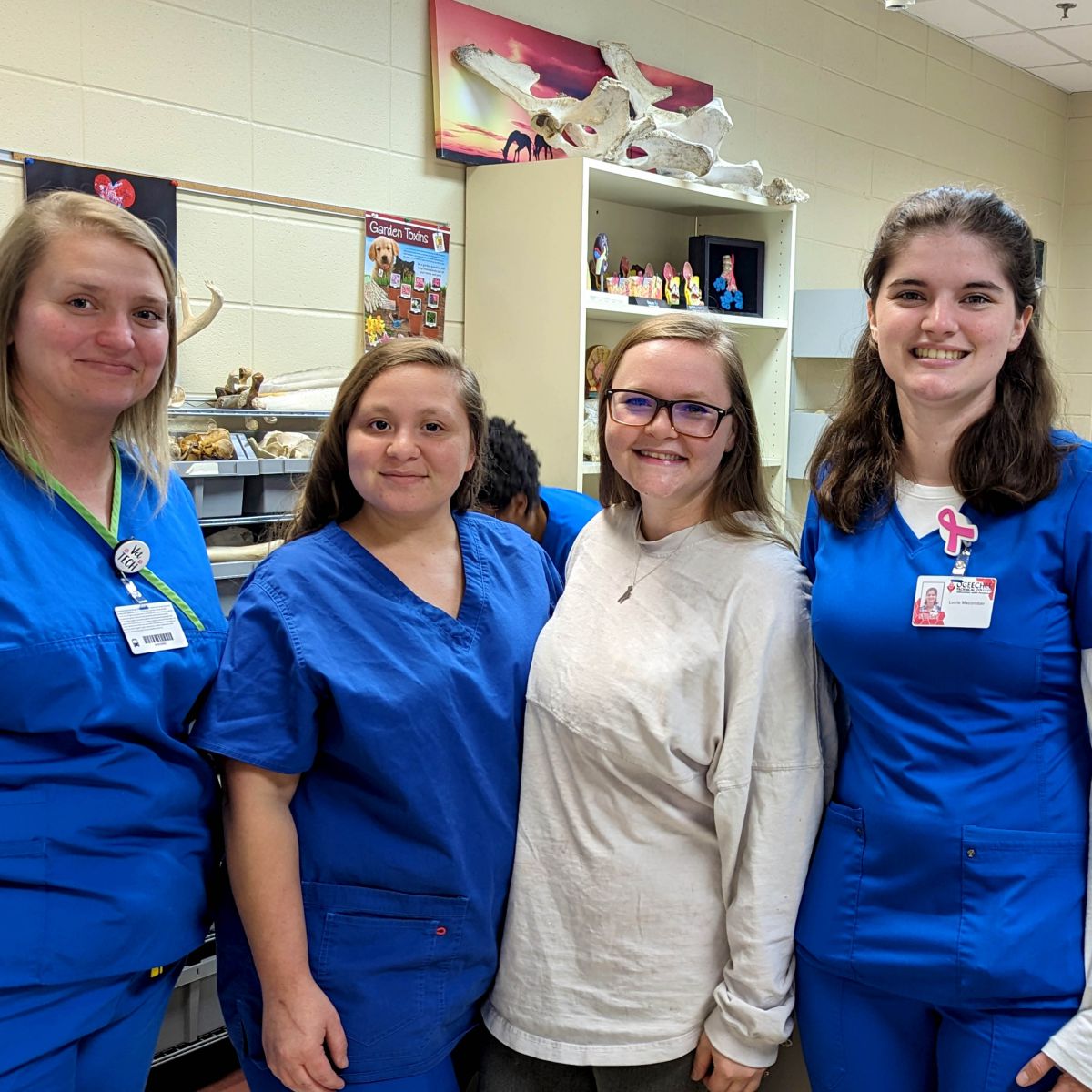 Ogeechee Technical College's Veterinary Technician program hosted an Open House event on Thursday, October 20 to celebrate National Veterinary Technicians Week.
"For a majority of the past 17 years we have used our Vet Tech Open house to celebrate our students, our Vet Tech faculty, and our OTC Veterinary Technology alumni," said Billie Walker, Veterinary Technology instructor. "This year's theme was about resilience – our students have to show resilience every day in their studies, and our graduates have to show resilience in their practice as they serve the animals and pet owners of our communities."
During the event, SCNAVTA (Student Chapters of NAVTA) President, Stephanie Bunch, thanked her SCNAVTA members for their hard work and current vet tech students, alumni, instructors, and lab assistants were all honored with floral arrangements for their commitment and dedication to the career field.
NAVTA is a nonprofit organization that represents and promotes the veterinary nurses/technicians profession. NAVTA provides direction, education, support and coordination for its members. Incorporated in 1981, NAVTA is the national organization devoted exclusively to developing and enhancing the profession of veterinary nursing/technology.
About Ogeechee Technical College:
Ogeechee Technical College (OTC) is a unit of the Technical College System of Georgia. OTC provides student‐centered academic and occupational programs and support services at the associate degree, diploma, and certificate levels. OTC utilizes traditional and distance education methodologies in state-of-the-art facilities while supporting adult education, continuing education, and customized business and industry workforce training. Visit www.ogeecheetech.edu for more information.
---
Contact Information
Sean Payne
Executive Director for Public Relations & Marketing
912.871.8559 | spayne@ogeecheetech.edu
---
Categories:
Veterinary Techology
Veterinary Tech
---