OTC Appoints 5 New Members to Local Board of Directors
Posted on Sep 19, 2023 at 7:56 AM
---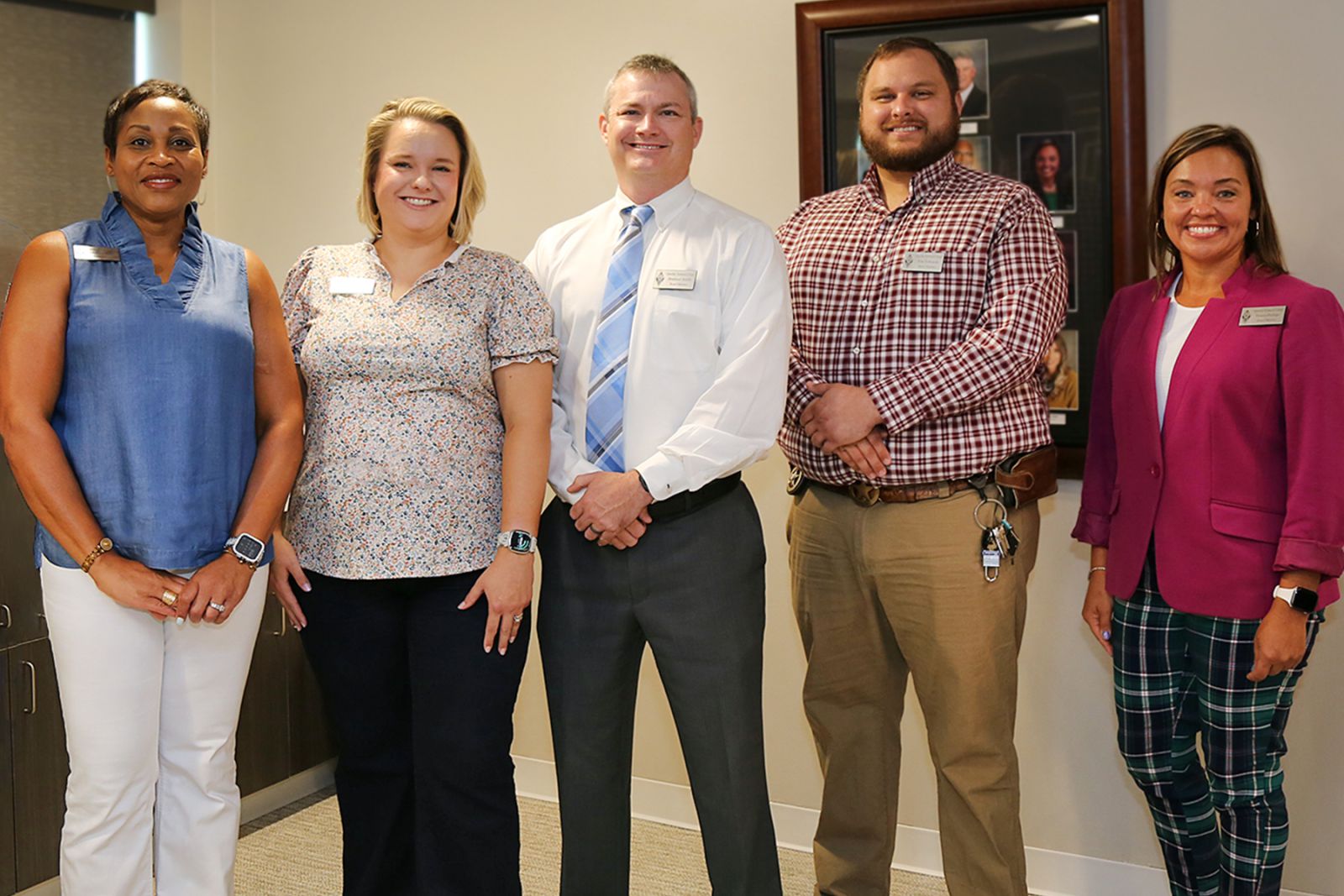 Pictured left to right: Melissa White, Christina Young,
Brannen Smith, Mac Edwards, Teresa Phillips

Ogeechee Technical College announced the appointment of Mac Edwards, Teresa Phillips, Brannen Smith, Melissa White, and Christina Young to its Local Board of Directors, all of whom were sworn in at their first board meeting on August 15, 2023.
"It is an honor to have such outstanding people join our Local Board of Directors," said OTC President, Lori Durden. "With the diverse career backgrounds of our members, our board is a great representation of our community and will help guide OTC in its mission to provide quality technical education to meet the workforce needs of our region."
Mac Edwards (Representing Evans County)
A graduate of Ogeechee Technical College, Mac Edwards has served as Sheriff of Evans County since his election in November 2020. Edwards began his career as a dispatcher and volunteer fireman before working for both the Glennville Police Department and Bulloch County Sheriff's Office.
Teresa Phillips (Representing Bulloch County)
With a long-standing career in education, Teresa Phillips has spent the last eight years working with the Bulloch County School system, first as Director of Career, Technical, Agriculture Education & Data Analysis, then Executive Director of School Improvement & CTAE, and now as the Assistant Superintendent of School Improvement.
Brannen Smith (Representing Bulloch County)
A native of Bulloch County and active member of the community, Brannen Smith is a Commercial Banker at Morris Bank. He is a 2005 graduate of the University of Georgia's Terry Business School, 2015 Honor Graduate of the Georgia Banking School and 2018 Graduate of the Graduate School of Banking at LSU. Brannen has been a banker in the Statesboro/Bulloch County area since 2005.
Melissa White (Representing Bulloch County)
Melissa White is a Realtor with Statesboro Realty and has over 20+ years in customer service. White is a graduate of both Leadership Screven and Leadership Bulloch and has volunteered with Ogeechee Area Hospice and Babies Can't Wait in addition to being a mentor for young women.
Christina Young (Representing Bulloch County)
A Financial Controller at Revalyu, Christina Young is heavily connected to the community through her involvement in Statesboro Jaycees, AICPA, The Exchange Club of Statesboro, and the Southeast Georgia Chapter of the GSCPA. In addition to her community involvement, Young has been named one of Statesboro Herald's 20 Under 40 and is also a graduate of The Lynda B Williamson Foundation Women's Leadership Academy.
About Ogeechee Technical College:
Ogeechee Technical College (OTC) is a unit of the Technical College System of Georgia. OTC provides student‐centered academic and occupational programs and support services at the associate degree, diploma, and certificate levels. OTC utilizes traditional and distance education methodologies in state-of-the-art facilities while supporting adult education, continuing education, and customized business and industry workforce training. Visit www.ogeecheetech.edu for more information.
---
Contact Information
Sean Payne
Executive Director for Public Relations & Marketing
912.871.8559 | spayne@ogeecheetech.edu
---
Categories:
Press Releases
News
---