OTC Awarded $159,200 Nursing Education Program Expansion Grant
Posted on Jul 27, 2023 at 15:02 PM
---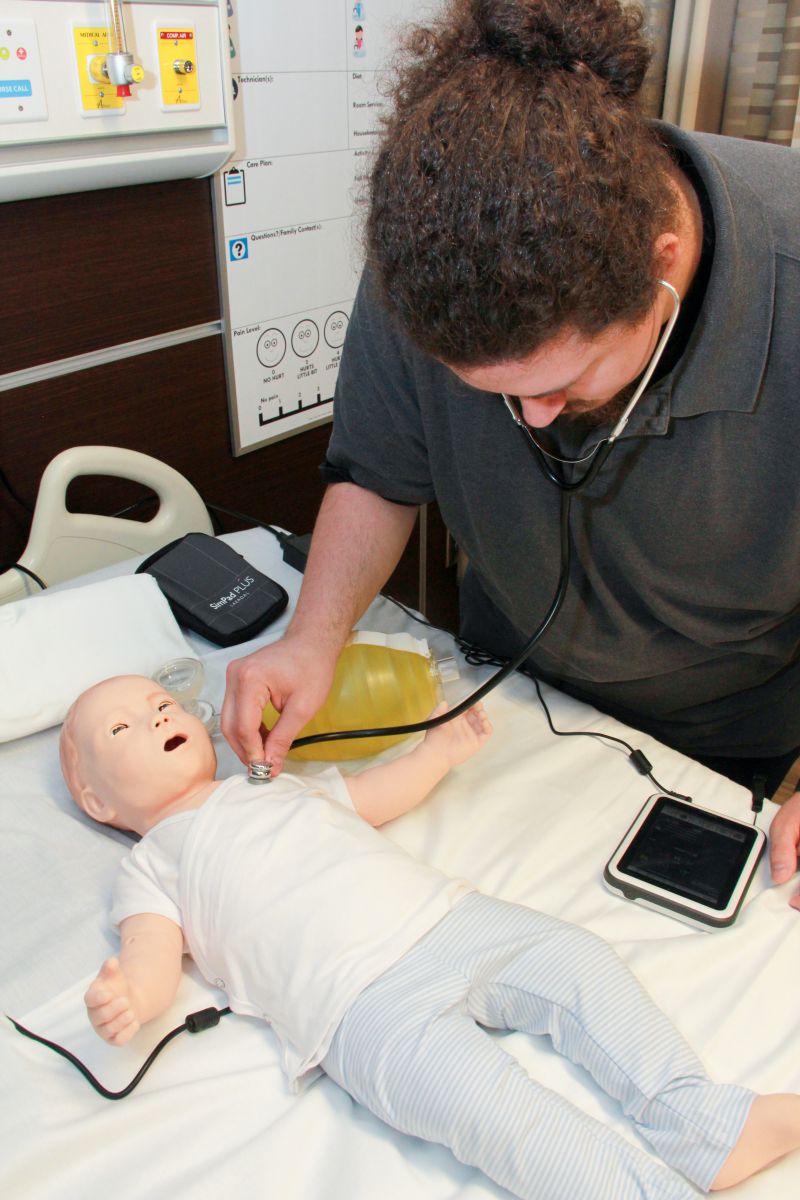 Ogeechee Technical College was recently awarded a $159,200 Nursing Education Program Expansion Grant by The Georgia Board of Health Care Workforce.
"We couldn't be more excited about receiving the Expansion Grant from The Georgia Board of Health Care Workforce," said Jackie Howard, Nursing Program director. "The awarded grant will be used to purchase additional lab equipment that will improve hands-on skill acquisition in labs and ultimately improve pass rates and increase retention in our programs."
One piece of equipment purchased through the grant is the newly acquired SimBabyTM. The SimBaby is a tetherless pediatric simulator designed to help students recognize and respond to a number of critical illnesses that may affect pediatric patients.
"The advanced technology included in the SimBabyTM gives students the opportunity to effectively respond to and treat pediatric patients who are likely to have very different physiological responses compared to adults," said Howard.
In addition to the SimBabyTM, the funds have been used to purchase several other pieces of equipment including two simulation crash carts that simulate medication dispensing to help students learn how to prepare and dispense medication in real time.
To learn more about the Practical Nursing or Nursing programs at Ogeechee Tech please visit https://www.ogeecheetech.edu/admissions/competitive-admissions.
About Ogeechee Technical College:
Ogeechee Technical College (OTC) is a unit of the Technical College System of Georgia. OTC provides student‐centered academic and occupational programs and support services at the associate degree, diploma, and certificate levels. OTC utilizes traditional and distance education methodologies in state-of-the-art facilities while supporting adult education, continuing education, and customized business and industry workforce training. Visit www.ogeecheetech.edu for more information.
---
Contact Information
Sean Payne
Executive Director for Public Relations & Marketing
912.871.8559 | spayne@ogeecheetech.edu
---
Categories:
Press Releases
News
Tags:
Grant
Practical Nursing
Nursing
---