OTC Develops Instructors through Teaching 101 and Masters of Teaching
Posted on Dec 22, 2022 at 16:12 PM
---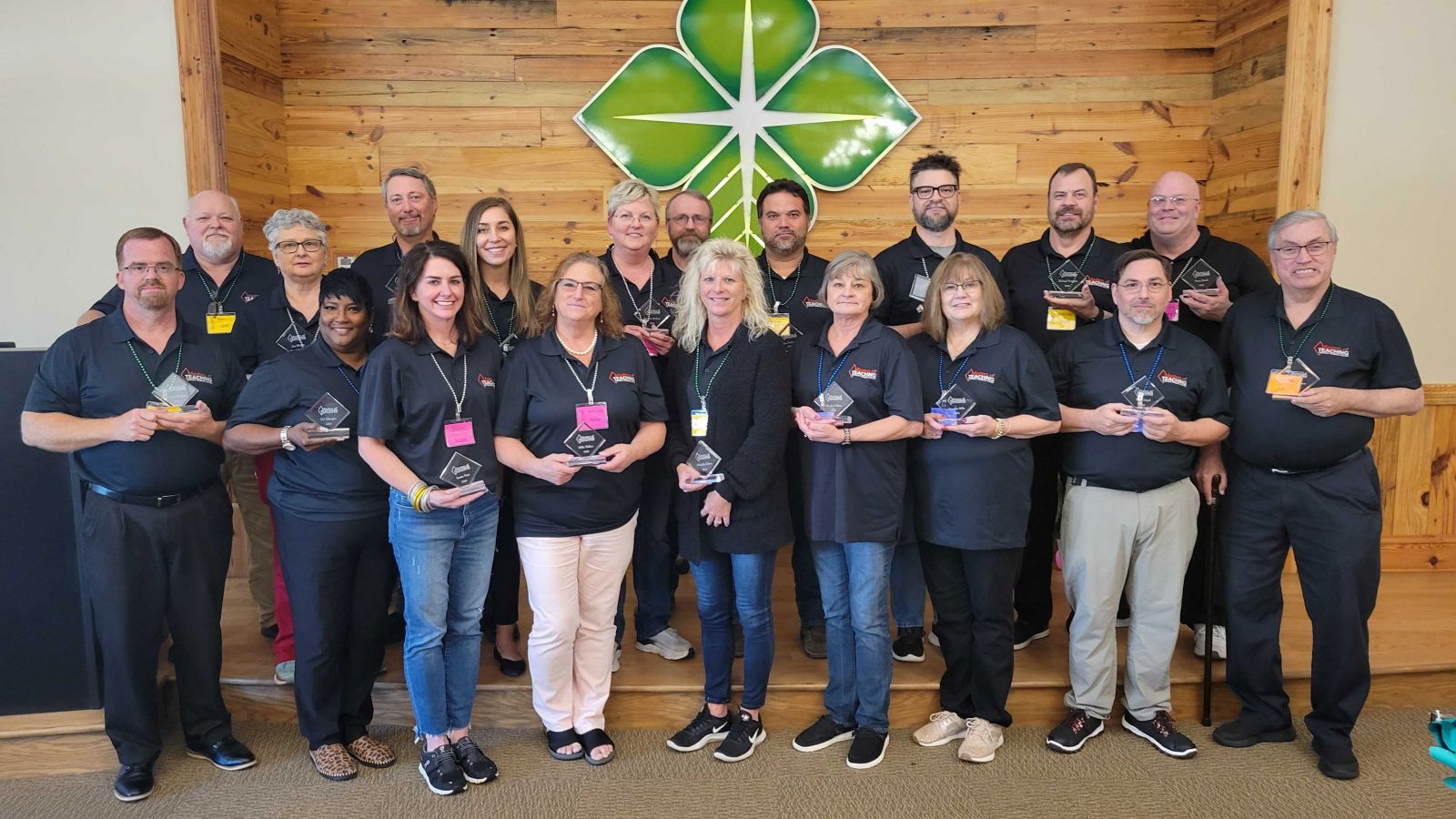 Launched in Fall 2022 at Ogeechee Technical College, the Teaching 101 program helps new and veteran teachers develop their instructional skills while the Masters of Teaching program honors excellence in instruction.
Teaching 101
Teaching 101 is a multi-week workshop designed to assist teachers in more effective delivery of instruction. The primary goal is informative, but the workshop leaders also encourage participants in the important work of training students.
"The faculty members who participate come to weekly sessions," said John Groover, chair of the Teaching 101 committee. "They learn about philosophies and strategies which gives them a foundational knowledge of the teaching profession. It also allows them time to network with other instructors and build support systems for when they need help."
The Fall 2022 cohort consisted of participants who were nominated by their academic deans. Those participants include the following: Bill Worthington, Chris Page, Courtney Reed, Crystal Ivey, Izell Scott, Jeffry Roberson, Laurie Muldrew, Lindsey Ward, Michael Twisdale, Quincy Jackson, Rashunda Bell, Seth Gutierrez, Stephanie Lindamood, Terry Briley, Usman Ahamadu, and Virginia Brenneman.
Moving forward, the program will be available for all new instructors. A new cohort will begin in February 2023.
Masters of Teaching
The Masters of Teaching program recognizes and honors instructors who excel as educators. During a one-day seminar, honorees have the opportunity to support and encourage one another.
"The Masters of Teaching program lets them know how special we think they are," said Groover. "It was really a wonderful time for our honorees to realize that even though they may have different personalities and styles they are all excellent at what they do."
The program has given the administration the opportunity to invest in and encourage instructors who they consider to be masters in their field.
"Everyone that was in the room has known each other for a long time, we've all been teaching at OTC for years," said Groover. "The opportunity to socialize with each other was a special gift because even though we've been together for years we hardly get a chance to interact with one another in a more intimate setting."
Unlike Teaching 101, the Masters of Teaching program will only happen once every few years. Anyone who has been through the Masters of Teaching program will continue to get periodic resources and opportunities to continue to grow their craft.
Those who participated in the Fall 2022 cohort of the Masters of Teaching were the following: Chyrle Collins, Donny Collins, Amy Dorminey, Matthew Gainous, Terry, Hand, Yvonne Jenkins, Scott Lloyd, Jan Martin, Cindi Mills, Michelle Odom, John Groover, Bryan Richard, Jeff Shaver, Shane Todd, Michael Twisdale, Billie Walker, Susan Pope, Djaras Albright, and Allen McDaniel.
About Ogeechee Technical College:
Ogeechee Technical College (OTC) is a unit of the Technical College System of Georgia. OTC provides student‐centered academic and occupational programs and support services at the associate degree, diploma, and certificate levels. OTC utilizes traditional and distance education methodologies in state-of-the-art facilities while supporting adult education, continuing education, and customized business and industry workforce training. Visit www.ogeecheetech.edu for more information.
---
Contact Information
Sean Payne
Executive Director for Public Relations & Marketing
912.871.8559 | spayne@ogeecheetech.edu
---
Categories:
Faculty/Staff
---