Realiza to Speak at May Commencement
Posted on May 03, 2023 at 8:58 AM
---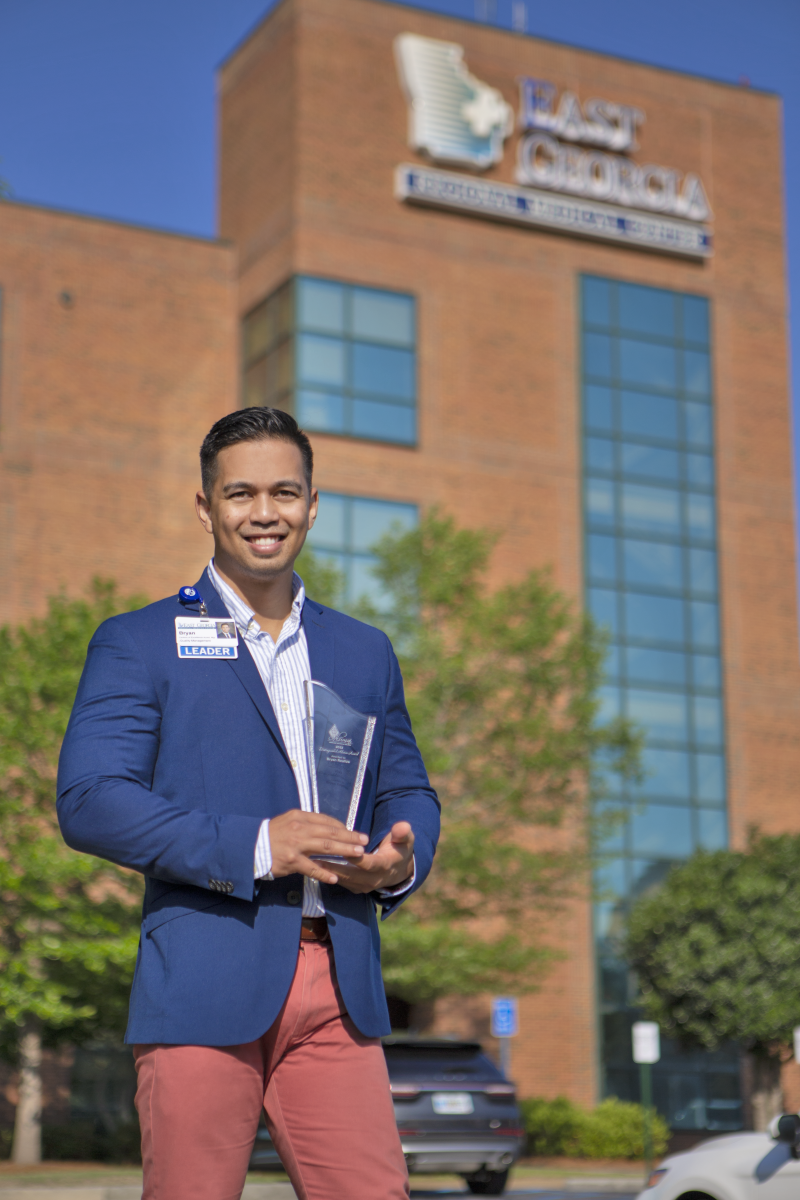 Ogeechee Technical College alumnus and 2022 Distinguished Alumni winner, Bryan Realiza, will provide the commencement address at OTC's graduation ceremony slated for May 11 at 7:00 pm at Hanner Fieldhouse.
Originally from the Philippines, Realiza is the Centers of Excellence Accreditation Manager at East Georgia Regional Medical Center. He is currently pursuing his Ph.D. in Healthcare Administration and obtained his Bachelor of Science in Kinesiology from Georgia Southern University in 2009. Realiza has also obtained a Master of Business Administration in Healthcare Administration from South University (2013). He is also a graduate of Ogeechee Technical College's Cardiac Ultrasound Echocardiography program (2012), where he currently serves as secretary of the Echocardiography Program's Advisory Board.
"We are excited to have Bryan Realiza as our 2023 Ogeechee Tech commencement keynote speaker. As an alumnus of OTC and now the Centers of Excellence Accreditation Manager at East Georgia Regional Medical Center, Bryan has experiences that will allow him to connect to our graduates in a unique way and inspire them to become successful in their chosen field," said Christy Rikard, Assistant Vice President for Student Affairs.
Realiza's maturity and composure under pressure earned him the opportunity to land his current position as the Centers of Excellence Accreditation Manager at EGRMC. He has helped EGRMC to earn several accolades including Chest Pain Center Accreditation through the American College of Cardiology, as well as a Primary Stroke Center Certification and GOLD PLUS Stroke Center designation.
Outside of the hospital, Realiza volunteers for a few local charities including serving as the current Board Chair for the Statesboro YMCA. He has volunteered his time at Safe Haven, as a choreographer and professional dancer for "Dancing with the Statesboro Stars."
Associates degrees, diplomas, technical certificates of credit, and Georgia High School Equivalency diplomas will be awarded at the annual ceremony.
About Ogeechee Technical College:
Ogeechee Technical College (OTC) is a unit of the Technical College System of Georgia. OTC provides student‐centered academic and occupational programs and support services at the associate degree, diploma, and certificate levels. OTC utilizes traditional and distance education methodologies in state-of-the-art facilities while supporting adult education, continuing education, and customized business and industry workforce training. Visit www.ogeecheetech.edu for more information.
---
Contact Information
Sean Payne
Executive Director for Public Relations & Marketing
912.871.8559 | spayne@ogeecheetech.edu
---
Categories:
Press Releases
News
Tags:
Ogeechee Tech Alumni
Graduation
---