Veterinary Technology Holds Pinning
Posted on May 15, 2023 at 10:09 AM
---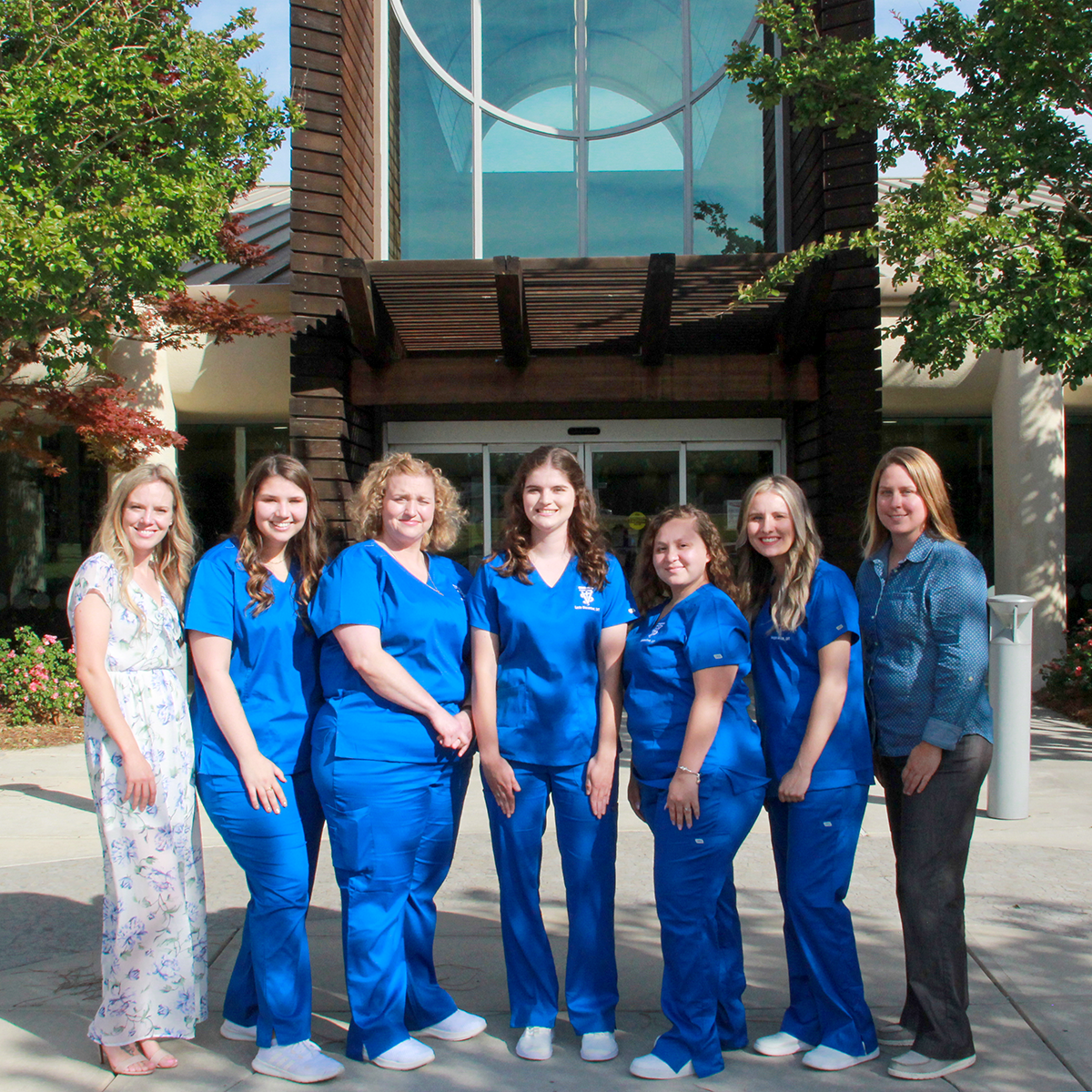 The Veterinary Technology Program at Ogeechee Technical College held a pinning ceremony on May 4, 2023, in the auditorium of the Joseph E. Kennedy Building.
Brianna Brown, a 2023 graduate, welcomed the guests, and Ogeechee Tech's Student Chapter of the National Association of Veterinary Technicians in America (SCNAVTA) President, Bryn Green, lead the Challenge to Serve. Chaddrick Parrish, an OTC alum and Veterinary Technician at Gateway Animal Hospital, gave the keynote address.
"The Vet Tech program has been the most rewarding thing to help those who have no voice," said Brown. "I look forward to a career helping those who cannot speak for themselves – that's what makes the biggest impact."
The class took the Veterinary Technician's Oath and each of the program's five graduates were individually recognized and presented with an Ogeechee Technical College Veterinary Technology pin. The 2023 pin recipients are Stephanie Bunch, Brianna Brown, Lucie Macomber, Megan Milton, and MaryKathryn Petkewich.
To learn more about the Veterinary Technology program at OTC, please visit www.ogeecheetech.edu/VETT.
About Ogeechee Technical College:
Ogeechee Technical College (OTC) is a unit of the Technical College System of Georgia. OTC provides student‐centered academic and occupational programs and support services at the associate degree, diploma, and certificate levels. OTC utilizes traditional and distance education methodologies in state-of-the-art facilities while supporting adult education, continuing education, and customized business and industry workforce training. Visit www.ogeecheetech.edu for more information.
---
Contact Information
Sean Payne
Executive Director for Public Relations & Marketing
912.871.8559 | spayne@ogeecheetech.edu
---
Categories:
Press Releases
News
Tags:
Pinning Ceremony
Veterinary Tech Program
---