Accounting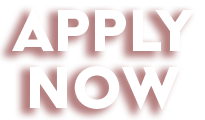 Why Accounting?
Accounting is the language of business that involves the process of identifying, measuring, and communicating financial information to users both inside and outside of a company.
---
Top Careers
Bookkeeper

Payroll Clerk

Account Manager

Accounting Technician
Associate Degree
Diploma
Certifcate
Program Purpose Statement
Preparing students for careers in the accounting profession is the purpose of the OTC Accounting program. Learning opportunities will help develop academic, technical, and professional knowledge and skills required for job acquisition, retention, and advancement. The courses emphasize a combination of accounting theory and practical application necessary for successful employment using both manual and computerized accounting systems. After completion of the program, graduates will possess the skills necessary for entry-level positions as accounting technicians, bookkeepers, or business office managers and they may specialize in payroll, accounts receivable, accounts payable, or inventory management. Governmental agencies, small or large businesses, health care providers, and education institutions are examples of potential employers for graduates.