Air Conditioning Technology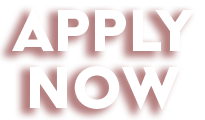 Why Air Conditioning Technology?
Air Conditioning is an industry that is constantly changing. As technology becomes more advanced, employers have difficulty finding qualified technicians to fill the projected 14% industry growth in the next 10 years. This growth and demand of HVAC technicians will grant you more job security and a growing salary.
---
Top Careers
HVAC Contractor

HVAC Repairers & Installers

HVAC Sales
Program Purpose Statement
The Air Conditioning Technology program prepares students for careers in the air conditioning industry. Learning opportunities develop academic, occupational, and professional knowledge and skills required for job acquisition, retention, and advancement. The program emphasizes a combination of air conditioning theory and practical application necessary for successful employment. Program graduates have the qualifications of an entry-level air conditioning technician.