Commercial Truck Driving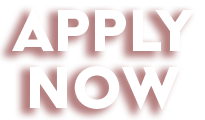 Important Information Regarding Commercial Truck Driving
All CDL Fall 2023 courses are full.
Next CDL opportunity is Spring 2024.
Students interested in Spring 2024 need to apply and submit documents by December 11.
Spring 2024 courses available will be Hagan and Screven day, and Hagan night.
---
Why Commercial Truck Driving?
Have you ever felt the pull of the open road? Does a flexible and challenging career in a high demand field interest you? The Commercial Truck Driving Program at OTC may be for you! Commercial truck drivers are a vital link supply chain moving. Times of economic growth create an even higher demand for goods and those who transport them. US Bureau of Labor statistics estimate a ten year employment increase of 21%, meaning an estimated 192,000 NEW JOBS WILL BE CREATED BY 2023.
---
Top Careers
Long-Haul Driver

Owner-Operator

Driver/Sales Worker
In-Person
Online
Day Class
Program Purpose Statement
The purpose of the truck driving program is to provide educational opportunities to individuals which will enable them to obtain the knowledge, skills,and attitudes necessary to succeed in the field of commercial truck driving.