Commercial Truck Driving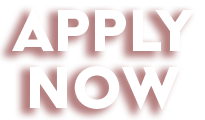 Important Information Regarding Commercial Truck Driving
All CDL Spring 2023 courses are full.
Next CDL opportunity is Summer 2023.
Students interested in Summer 2023 need to apply and submit documents by April 17.
Summer 2023 courses available will be Hagan and Screven day, and Hagan night.
---
Why Commercial Truck Driving?
Accounting is the language of business that involves the process of identifying, measuring, and communicating financial information to users both inside and outside of a company.
---
Top Careers
Long-Haul Driver

Owner-Operator

Driver/Sales Worker
In-Person
Online
Day Class
Program Purpose Statement
The purpose of the truck driving program is to provide educational opportunities to individuals which will enable them to obtain the knowledge, skills,and attitudes necessary to succeed in the field of commercial truck driving.