Culinary Arts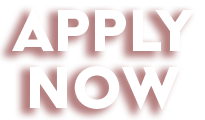 Why Culinary Arts?
Taught by seasoned chefs, you will gain the hands-on knowledge and skills that will propel you in your culinary journey. Explore all that culinary has to offer from fundamentals, to baking secrets, and exotic flavors.
---
Top Careers
Chef/Head Cook

Food Service Managers

Food Preparation Worker
Associate Degree
Diploma
Certificate
In-Person
Online
Day Class
Program Purpose Statement
The Culinary Arts programs at Ogeechee Technical College prepare students for the culinary profession. Learning opportunities develop academic, occupational, and professional knowledge and skills required for job acquisition, retention, and advancement. The program emphasizes a combination of culinary theory and practical application necessary for successful employment including certification in food protection management. Graduates who are current practitioners will benefit through enhancement of career potential. Entry level persons will be prepared to pursue diverse opportunities in the culinary field as cooks, bakers, caterers or culinary managers.