Dental Assisting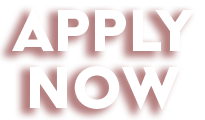 Why Dental Assisting?
Are you interested in being a valuable member of a dental healthcare team? Students in the Dental Assisting program at Ogeechee Tech learn to work closely with dentists to help provide efficient and comfortable treatment for patients.
---
Top Careers
Dental Assistant

Oral Surgery Assistant

Orthodontic Assistant
In-Person
Online
Day Class
Program Purpose Statement
The mission of the Dental Assisting program is to provide educational opportunities to individuals that will enable them to obtain the knowledge, skills, and attitudes necessary to succeed in the field of dental assisting.
What Do Dental Assistants Do?
Dental assistants are valuable members of the dental team who perform a variety of patient care, business office, and laboratory duties. They work alongside the dentist to help provide more efficient and comfortable treatment for the patient.
Tasks A Dental Assistant May Perform Include:
Assisting the dentist during treatment
Taking dental radiographs
Preparing and sterilizing instruments and equipment
Taking impressions of patient's teeth
Laboratory procedures
Teaching patients good home care techniques such as brushing and flossing
Recording patient's medical histories
Scheduling and confirming appointments
Helping to keep the patient comfortable