Nursing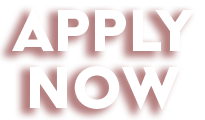 Why Nursing?
The Associate of Science in Nursing (ASN) program at Ogeechee Technical College prepares graduates to provide quality patient care through academic and occupational knowledge attained throughout their program of study. Registered Nurses (RN) are in an excellent position for job growth between now and 2029, according to the Bureau of Labor Statistics (BLS). Projections indicate the RN workforce will increase 6% between 2021 and 2031, adding over 222,000 new RNs to the workforce.
---
Top Careers
In-Person
Online
Day Class
Program Purpose Statement
Program Mission Statement
The mission of the Ogeechee Technical College Associate of Science in Nursing Program is to prepare students to provide safe and effective health care and function as a member of an interdisciplinary health team. Through embodying areas of caring, critical thinking, related study fields of science, nursing and humanities content knowledge, and refining individuals to practice nursing in a variety of settings in the healthcare workforce field, goal achievement is attained. The faculty of the nursing program supports state of the art teaching and learning activities through traditional and distance delivery formats.
Program Purpose Statement
The purpose of the ASN program is to provide the student with the appropriate knowledge, skills, and attitudes to practice both safe and competent care as a novice nurse, in a variety of clinical settings in the communities we serve. In addition, the program develops analytical thinking; incorporates knowledge from nursing, the sciences and fine arts; incorporates general education courses; and emphasizes the values of safe, caring, holistic and cultural sensitivity.

Program Goals
Prepare students with the knowledge, skills, values, and abilities to become contributing members of the healthcare team and community, rendering direct patient care as novice nurses in a variety of healthcare settings.
Prepare students who demonstrate personal growth and professional behavior, and have respect for human rights, social justice, and dignity of all individuals.
Prepare individuals to engage in lifelong learning and pass the NCLEX-RN exam.
End of Program Student Learning Outcomes
Students will satisfactorily integrate knowledge, skills, safety competencies and quality of care in patient-centered care utilizing teamwork, collaboration, evidence-based practice, and informatics.
Students will satisfactorily perform clinical skills that are evidence based and promote patient health and safety goals.
Students will utilize the nursing process with critical thinking skills to provide safe, accurate caring and culturally sensitive care to reduce complications and achieve expected outcomes throughout the lifespan.