Funeral Service Education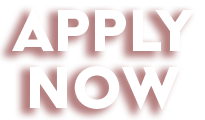 Why Funeral Service Education?
Dealing with death can be traumatic, but it is a part of life that everyone will invariably face. Assisting families who are coping with the death of a loved one can be challenging, but at the same time, it can be one of the most rewarding experiences you will ever have.
---
Top Careers
Funeral Director

Licensed Embalmer
In-Person (Program Courses)
Online (Core Only)
Day Class
Program Purpose Statement
The Associate of Applied Science in Funeral Service Education is designed to prepare students for a career in funeral service. All aspects of funeral service will be taught within the scope of this program. Academic and technical skills will be taught in the areas of general business, industry regulations and laws, embalming and restorative art skills, funeral service applications, funeral home management, grief counseling, etc. The goal is to prepare the student for successful completion of all necessary board examinations and to prepare the student for the rigors of daily work within the funeral service industry. The goals of the Funeral Service Education program are to promote and improve the standards of funeral service education and professionalism, to expose funeral service students to all aspects of the profession, and to foster a desire to serve the public interest in an ethical, dignified manner. All Funeral Service Education students must take the National Board Examination to graduate from the program.