Paramedicine Technology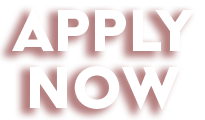 Why Paramedicine Technology?
Are you good at staying calm and making quick decisions under pressure? Do you have a desire to be an integral part of a healthcare team that is patient-focused? The Paramedicine Technology program may be for you. At the most perilous times, paramedics come to the rescue, confident and without hesitation.
---
Top Careers
EMT

Advanced EMT

Paramedic

Emergency Room Technician
In-Person
Online
Day Class
Night Class
Program Purpose Statement
The purpose of the Ogeechee Technical College Paramedicine Technology program is to prepare competent entry-level Paramedics in the cognitive (knowledge), psychomotor (skills), and affective (behavior) learning domains with or without exit points at the Advanced Emergency Medical Technician and/or Emergency Medical Technician, and/or Emergency Medical Responder levels.